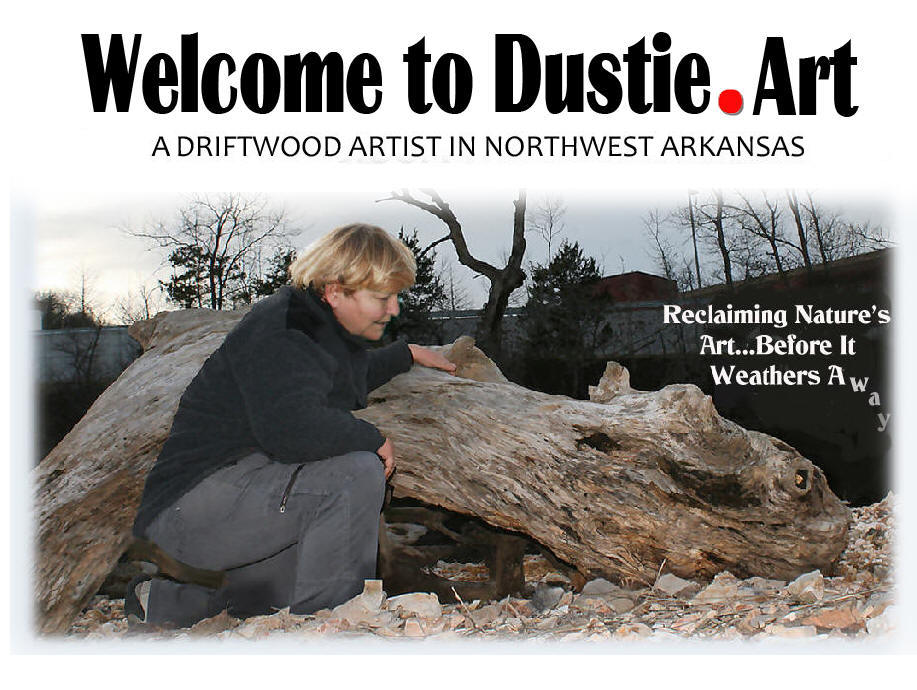 Saving Nature's Art
Friends will tell you that you'll often find me out and about in our local lakes in my little boat, or tramping through the various springs and creeks of Northwest Arkansas, forever in the pursuit of freshwater driftwood (as well as the occasional wild critter video). Through the years water currents have played in and among the branches and root systems of long dead flooded trees left standing when the fresh water man-made lakes of Northwest Arkansas were created. Every year the lakes in Northwest Arkansas see some of it's driftwood breaking free, and I love getting out there and "rescuing" it when it does. This is truely Nature's Art, and finding those works and bringing them into the light of day is my passion.
In The Beginning..
..
At first I was collecting for myself, but it wasn't long before my husband was saying "We Have Enough!". I had to admit that he was right. Driftwood piles were growing about the yard. It looked as if my driftwood hunting days were over. It was when I participated in the Bella Vista Woodcarver's show and sold some of my prized pieces that I realized that there was a market for this beautiful wood. There were others out there who also loved driftwood for it's artistic appeal but who didn't have the the opportunity or the time to go out, braving the weather and the occasional snake, to hunt it themselves.
Oh Happy Days!
I didn't have to give up driftwood hunting after all. I could continue my treasure hunt! Thus, this website was born. Now I sell the driftwood itself, and, when time permits, make art out of pieces that "talk" to me.
So If your looking for a driftwood feature to put in your garden, or have a craft in mind that incorporates driftwood, feel free to give me a call or drop me an email. I'm always glad to share my collection with others when I'm not out and about hunting nature's art, before it weathers away!